Charles Sharpe never expected to build a ministry in the middle of a cornfield. The fourth child of Norval and Lois Sharpe, Charlie helped his family work the farm in northeast Missouri and attended local schools. After graduation, he served in the Marine Corps and was in China until 1946, when he received an honorable discharge. In 1964, Charlie founded Ozark National Life Insurance Company, which quickly grew to be one of the region's leading insurance companies. However, in 1975, hard times befell him and he lost control of the company, lost all of his personal assets and was forced into bankruptcy. Through the next 11 years, Charlie concentrated on rebuilding his life. He eventually regained control of Ozark, married Laurie, and got his life right with God. Then his life took an interesting turn.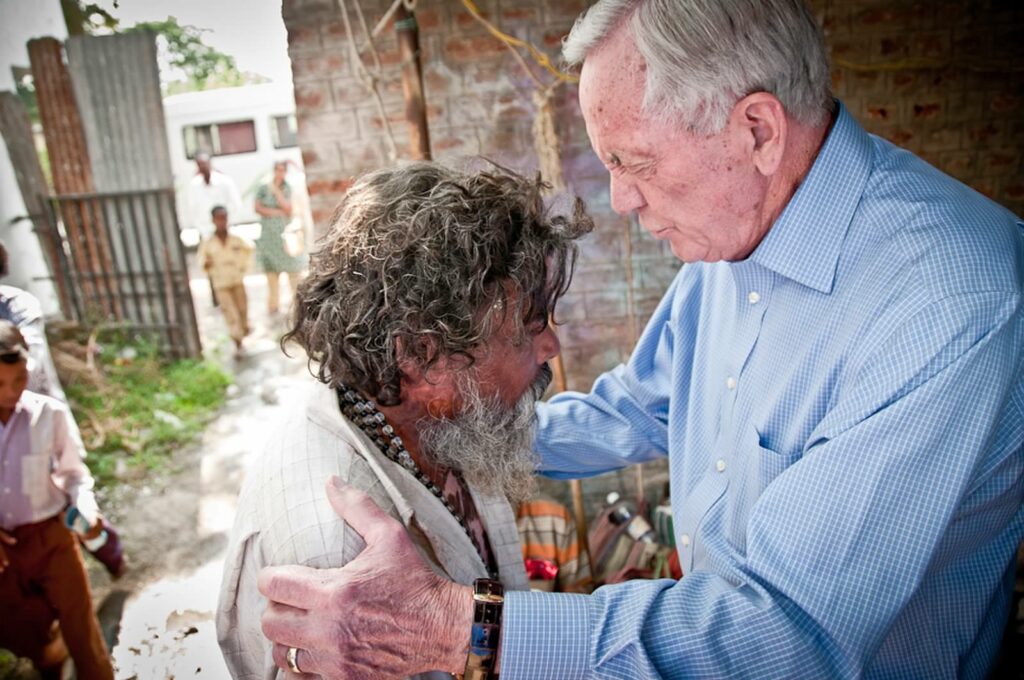 It's all about souls. It's not about anything else.
– Charlie Sharpe
Here is the story as Charlie relates it:
"I had started a successful insurance company and been in business many years. Naturally, I was getting older and was looking forward to having a bit of a less-demanding life. As I was driving down the road on a piece of land I had bought, God spoke to me about building a place for youth. It really shocked me, because the thought of doing something like that had never entered my mind. Initially I thought it would be a summer camp, but God told me to build a permanent place, one where I could live in and be a part of. Here I was in my late 60's, and the thought of taking on a responsibility like this actually frightened me. To think God would call on me in my stage of life to do something this monumental—it was overwhelming. I told the Lord I was not qualified, but He promised if I took the first step, He would help me the rest of the way. And He has.
In 1995, while at his company's mid-year convention in Colorado, Charlie was praying about the work that God was calling him to. He heard the Lord tell him that the church needed to be established first. "That's a good thing, but who would pastor the church?" Charlie asked. He was surprised to discover that God had him in mind! Charlie answered the call, and that next Sunday, July 9th, the first Heartland Community Church service was held in a converted machine shed near LaBelle.
Two months later, Charlie and his wife Laurie broke ground to build a city of refuge called Heartland, a place where hurting and broken people could come and find healing and deliverance through a relationship with Jesus Christ.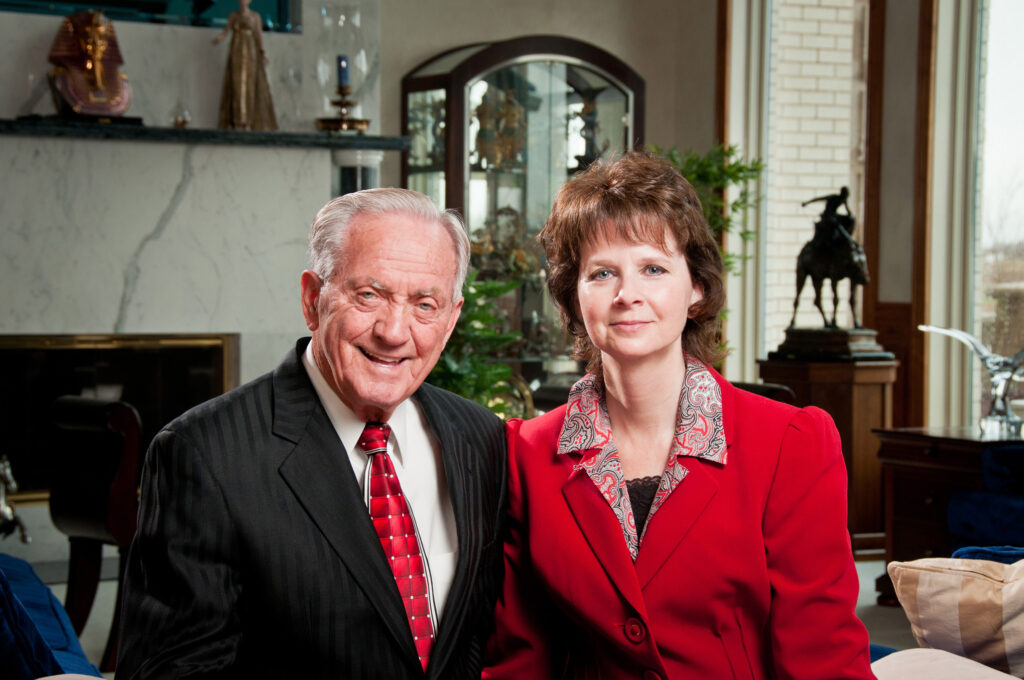 Charlie lived on the Heartland campus with his wife, Laurie, until he passed away in 2017. Today, CNS International Ministries, Inc., has grown to include recovery programs for men and women, youth and children's homes, a K-12 school, a Bible college, and support services such as the convenience store, thrift store, and laundromat, all built around a local Church community.
"Here at Heartland our core purpose is still to be a place of ministry to youth, men and women who have life controlling issues," says ministry co-founder Laurie Sharpe. "People come here broken. Families have been torn apart and they have no hope. Our community is here to bring them to the Lord, disciple them and then send them out with a foundation that will give them the ability to share with others the hope of eternity. When they realize Jesus is the answer, people experience true freedom. Families are put back together, broken relationships are healed and others are led to know the Lord."
Memorial Scholarship Fund
The Charles N. Sharpe Educational Fund was set up to provide a scholarship opportunity for residents in, or recently completing, the Heartland Recovery Program or Heartland Children & Youth Home. This scholarship is available to be applied to studies at Heartland Christian College (HCC) in order to offer residents of these programs the opportunity to step into higher education. Scholarships may be applied to tuition, fees, and book purchases.
Donors interested in contributing to this fund may call the CNSIMI office at 660-284-6212, or mail to 6417 Shelby 150, Suite A, Bethel, MO 63434.