Success Stories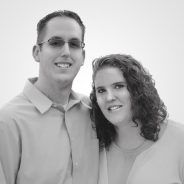 Adrienne says she "really" got saved at church, after being in the women's recovery program just under a month. "I don't remember what Pastor Charlie was preaching," she recalled, "but I knew I had to get up to the altar. Going to the altar and praying this time was very different than the times I had done it before. I knew it was real, and I was no longer playing the "perfect little church girl" game. This time was for keeps. It was the first time I realized that it took a real, working...
read more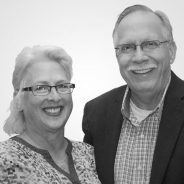 My childhood was a good one. My father worked, my mother stayed at home and a grandmother lived with us most of the year. We were a solid middle-class family.  I grew up in the Methodist church and we were there every Sunday.  By the fourth grade, we had moved back to Tennessee to my father's hometown. Making good grades and pleasing my parents and family became very important to me.  I enjoyed the praise I received from doing well. My mother passed away when I was 11. It was devastating for my father.  While my resolve strengthened to be a...
read more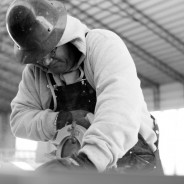 I grew up in South Louisiana in what you would call a very dysfunctional family. My dad was a violent alcoholic who abused me, and my mom. I can remember my uncles giving me alcohol at a very early age just to have a good laugh at seeing me wobble. Mom even told me they put beer in my bottle when I was a baby. I remember smoking my first joint at 10 or 11. I began at an early age to stay out late at night. I didn't have any consequences from doing what I wanted to do. I remember riding through the neighborhood with my friends, stealing cb...
read more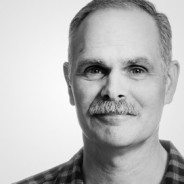 Richard's struggle with addiction began at the age of thirteen when his father introduced him to heroin. Listen as he shares his story of addiction, salvation, relapse, and finally living in true freedom in Christ. When I turned thirteen years old my father introduced me to heroin. As a birthday present, he gave me an injection of heroin and introduced me to a life of crime. By the age of 19 years old, I was already in bad shape. I lived a life of selling drugs, and was sentenced to prison. I continued the life of crime inside the...
read more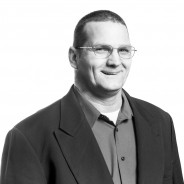 Within six months of my birth in Ft. Worth, Texas, my dad was put into prison. Seven years later he was released, and it was at that point he introduced me to alcohol and cigarettes, and sexually molested me as well. He locked me into closets and water heater rooms, leaving me in there for two to three days at a time. During this time we moved back and forth between Texas and Missouri, then to Quincy, Illinois. At the age of 10, I was struck by a car and almost died, but I was brought back to life by an A.E.D. They administered this from the...
read more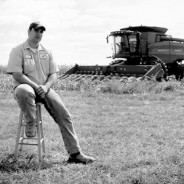 Robert grew up on a hundred-head dairy farm in southern Missouri. Here is the story of how his choices in life—and God's intervention—brought him to Heartland. I was born and raised in a small town in Southern Missouri. I had good parents and had a good upbringing. Shortly after high school I started to mess around with drugs, and not long after I became addicted to methamphetamine. I had it under control for about four years. In my mind snorting it or smoking it was not as bad. Then in 2004 I started injecting meth and it turned my world...
read more
I grew up in Lake Elsinore, California, and started using methamphetamine at the age of 13. In my addiction I started running with a group called the Black Triangle Punks. I was looking for something to belong to and they were just as angry and frustrated as I was. Through the years of the punk rock scene, I began to associate with a number of hate groups and before too long, I was following their beliefs. I met my wife Kathy when I was trying to score some dope; she too was as addicted to meth. Our marriage didn't last very long, maybe a...
read more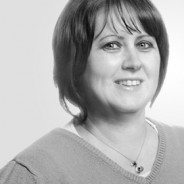 The faithfulness of God is the first thing that comes to my mind when I look back over my life. My journey began what seems like a lifetime ago. I was raised in church, but really did not know what it meant to have a deep, personal relationship with Jesus. I always knew the right things to say and the right things to do. Sooner or later, though, it all caught up with me and it all came crashing down. Todd and I got married while he was in the Navy, and I brought all the issues I had with me into the marriage. By 2001 we were at rock bottom. I...
read more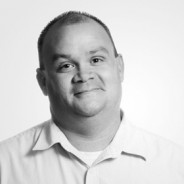 I pretty much came to the Heartland Men's Recovery Program because my life was completely destroyed in every way. I had two children who were old enough to know me and did not want anything to do with me. The other was three years old and with my ex-wife who had a restraining order against me. The rest of my family didn't trust me enough to bunk around me, much less go to sleep. So I had exhausted all of my options. I was addicted to alcohol and prescription drugs, and I would do anything to anyone to get what I felt I needed. I thought the...
read more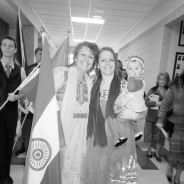 I'm really not sure what happened to me along the the way. I was a good kid, loved my parents and they loved me and all of a sudden at thirteen I thought I knew everything and could do whatever I wanted — and I did. I started smoking cigarettes, drinking alcohol, smoking pot, sneaking out every night, and stealing my parents' cars. At the age of sixteen I was pregnant, and at seventeen I was married. I was a child having a child and didn't know how to be a wife or a mother because all I cared about was myself and partying. I got a job in a...
read more